Footprint Center is a multi-purpose arena in downtown Phoenix. It's the home of the NBA's Phoenix Suns and the WNBA's Phoenix Mercury. As I write this, the arena is hosting a week-long engagement of Cirque du Soleil Corteo. We're honored to have been invited to the opening night performance, as well as a behind-the-scenes media tour. In a previous article, we gave you an in depth look at the making of Corteo, which is in its 18th year of performance. Now we'll take a look at the event taking place at Footprint Center — both the preparation and the show itself.
The day before opening night, 21 trucks roll into the underground docks of the arena and unload 500 transport cases of electronics, hardware, costumes, cabling, and a countless array of set pieces, props, and paraphernalia used in Corteo. Thirty-four technicians are brought in, each with their own expertise and responsibilities. Corteo's stage is a two-sided production, with audience members watching from opposite sides of the stage.
Twenty musicians and 53 performing artists eagerly await the unpacking of their instruments, equipment, and props, so that they can start rehearsing in the new space, with less than a day before the first performance. Twenty-eight nationalities are represented in the troupe, yet they work (and play!) like a tight-knit family. It takes 12 hours to completely assemble the entire production. Work is completed shortly before the opening night show begins.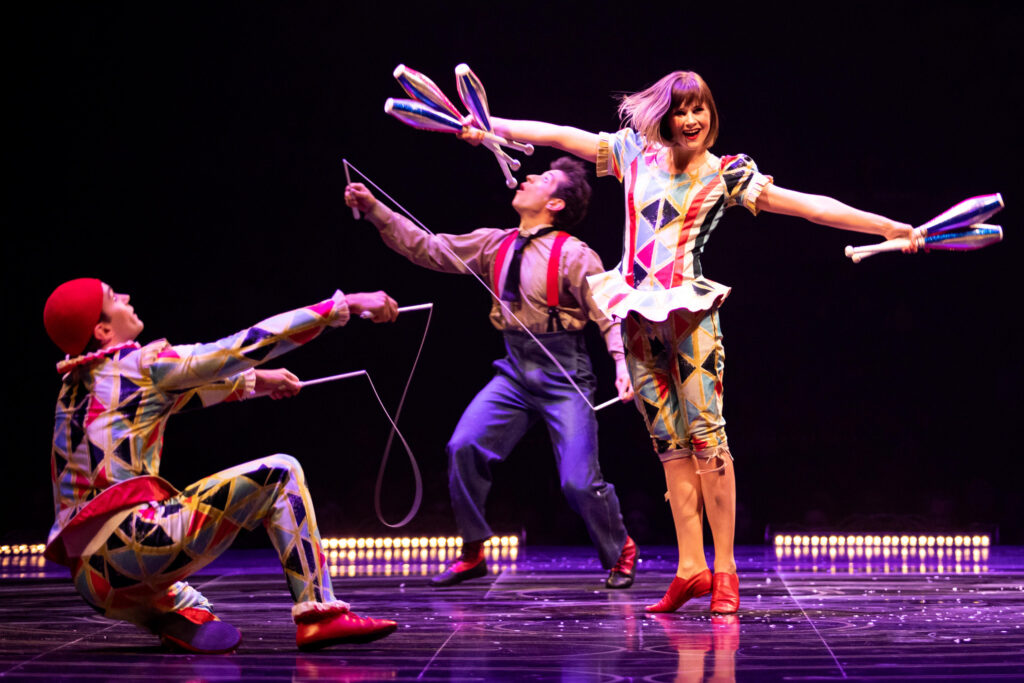 Ten million people around the world have seen Corteo. It's known as "the beloved show". Seven of the 53 artists are from the original cast, including Mauro Mozzani, who is in the namesake leading role. In the opening scene, "Mauro the Dreamer", a circus clown, appears to be dreaming of his own death. He imagines that all of his big top friends come to pay their respects and perform in his honor. Mauro is surrounded by angels, who seem to be guiding him through his dream (or his journey to the afterlife). As solemn as that theme may appear, the show is a celebration of love and companionship. The performers go to great lengths to outdo each other in friendly competition. The acrobatics and aerial performances are mesmerizing and breath-taking.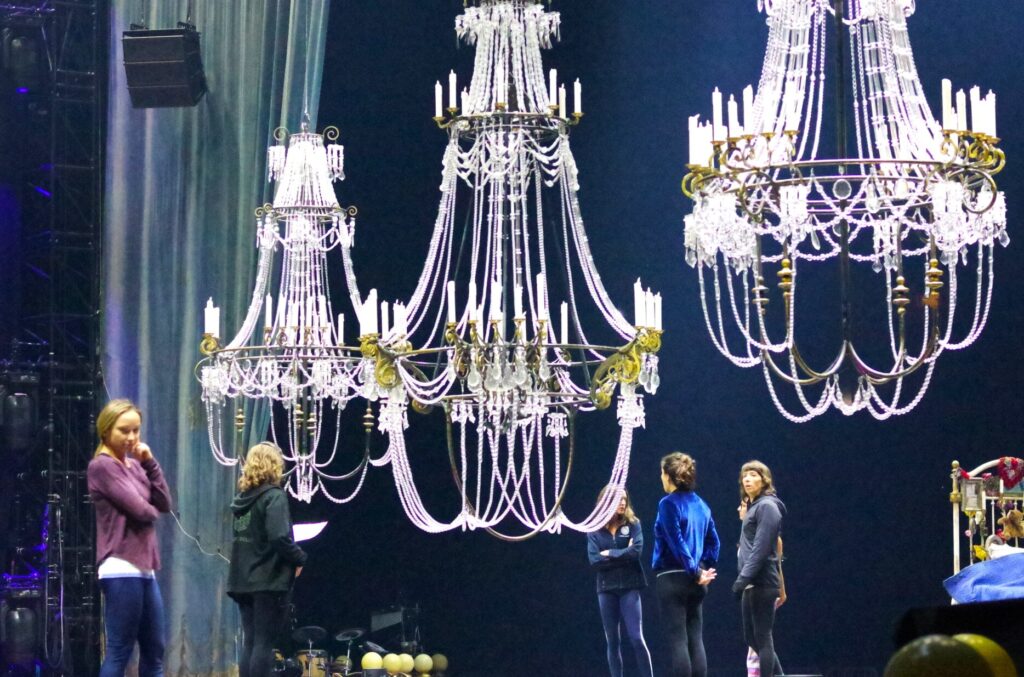 Understandably, all Cirque du Soleil shows share some common elements, just as all traditional circuses do. Clowns, jugglers, musicians, operatic singers, giants, dwarves, acrobats, and aerialists are all part of the mix. The difference is that each show seeks to push the envelope on the level of skill, difficulty, and excitement of each act. And each show wraps itself around a unique theme — a special story that contains a message that goes straight to the heart.
Consider one example of this, early in the show, Mauro recalls the childhood joy of jumping up and down on the bed. This simple memory is transformed into family entertainment by a parkour-style romp across a pair of brass-railed trampoline beds; the pajama-clad performers jumping, spinning, and tumbling around each other, sometimes six at a time, in a head-spinning display of athleticism and timing.
Other aspects of Corteo that speak to its uniqueness is the constant presence of angels. They serve as both protection and guidance to Mauro. It often appears that Mauro is apprehensive about the situations he finds himself in, but there's always an angel nearby to coax him on or to, for instance, teach him how to fly. Who has not, at one time or another, thought "there must be a guardian angel watching over me"?
Every Cirque show has at least one segment that encourages audience participation. In Corteo, Mauro invites us to play "catch" (of sorts) with a giant helium balloon. There is a twist, of course, as dangling from beneath the balloon is tiny comedic performer, Valentyna Pahlevanyan. As Valentyna and her balloon descend upon the audience, we're invited to hold up the palms of our hands and allow her to push off to another destination, until she finally finds her way back to the stage.
Corteo has the unique quality of imparting deep sadness and utter joy in the same moment. When we see such love among friends, it's natural to be reminded of fond memories as well as tragic losses. This is the common human experience that so many of us share, and one which Corteo has masterfully demonstrated in the story it relates.
While the Phoenix engagement is quite short, a total of only five consecutive performance days, Cirque du Soleil Corteo is scheduled to perform continuous engagements throughout North America. For more Cirque du Soleil in the Phoenix area, a new Cirque show, CRYSTAL, will be opening at the Tucson Area in the Tucson Convention Center starting February 29, 2024. Cirque Du Soleil Crystal is the first Cirque show to take place on ice. Since 2017, it has appeared in over 130 cities across the globe.