Birdland Jazz Club will present vocalist Lorna Dallas for one night only in Stages, an all new show at The Birdland Theater (315 West 44th Street) on Monday, February 11, 2019 @ 8:30 pm. You won't want to miss this opportunity.
Last season, American born and West End favorite Lorna Dallas returned to the New York cabaret world after a twenty-year hiatus. The reviewers were unanimous and unstinting in their praise. Bistro Awards wrote, "May Ms. Dallas return to the New York stage…and often!" Cabaret Scenes echoed that sentiment: "This is truly a once in a lifetime event not to be missed." Rex Reed of The Observer also chimed in: "The kind of inspired singing that is as rare as a pink unicorn in MGM Technicolor."
This season, Ms. Dallas returns again to Birdland, premiering a sparkling new show, Stages, devised by her two long time collaborators, musical director Christopher Denny and director Barry Kleinbort. Stages refers to those theaters and nightclubs where Ms. Dallas displayed her formidable gifts as a singer and top tier interpreter of popular song, as well as to the formative stages in a life, stages that have taken her from a small town in Southern Illinois to the rarefied hothouse atmosphere of New Orleans and on to dazzling nights in the West End with Sammy Cahn and Dame Cleo Laine, culminating in Royal Command performances for Queen Elizabeth and the Royal family. The musical program is equally diverse, ranging from unforgettable standards and show tunes by Broadway's greats to little known but equally worthy gems from both sides of the "pond." In short, Stages **offers a treasure trove of glorious singing, intimate detail and heartfelt reminiscence.
Lorna Dallas Stages plays the Birdland Theater (315 West 44th Street) on Monday, February 11 @ 8:30pm. There is a $30 cover charge and a $10 food and beverage minimum. Tickets and information are available at the Birdlandjazz websiteor by calling (212) 381-5080.
Lorna Dallas, from Illinois, went from winning a national talent contest in high school (the finals in Town Hall in New York) to Indiana University to the Metropolitan Opera National Company to London to star as Magnolia in the record-breaking revival of Show Boat with Dame Cleo Laine. Excerpts from Show Boat were filmed at the Adelphi Theatre and shown worldwide as part of the American Tony Awards to represent its global importance and recognition as a landmark production. She remained in the UK to star in major musicals such as The King and I, Closer Than Ever, Kismet, Side By Side By Sondheim, Ratepayers', Iolanthe, Hello, Dolly! and many others. Critics were to call her "one of the finest singing actresses on the British stage."
After an almost two-decade absence from the cabaret stage, her recent London cabaret evening in the summer of 2017…Home Again…directed by Barry Kleinbort and with Jason Carr at the piano at Crazy Coqs/Live at Zedel was unanimously acclaimed with no less than a dozen 5-star rave reviews…sold out performances.
Some highlights of Birdland's history and you can find more at the Birdland website
Ever since most of Chicago's top musicians moved to New York in the mid-to-late 1920s, New York City has been the Jazz Mecca. Nearly every major jazz style of the past seventy years has been initiated in the Big Apple.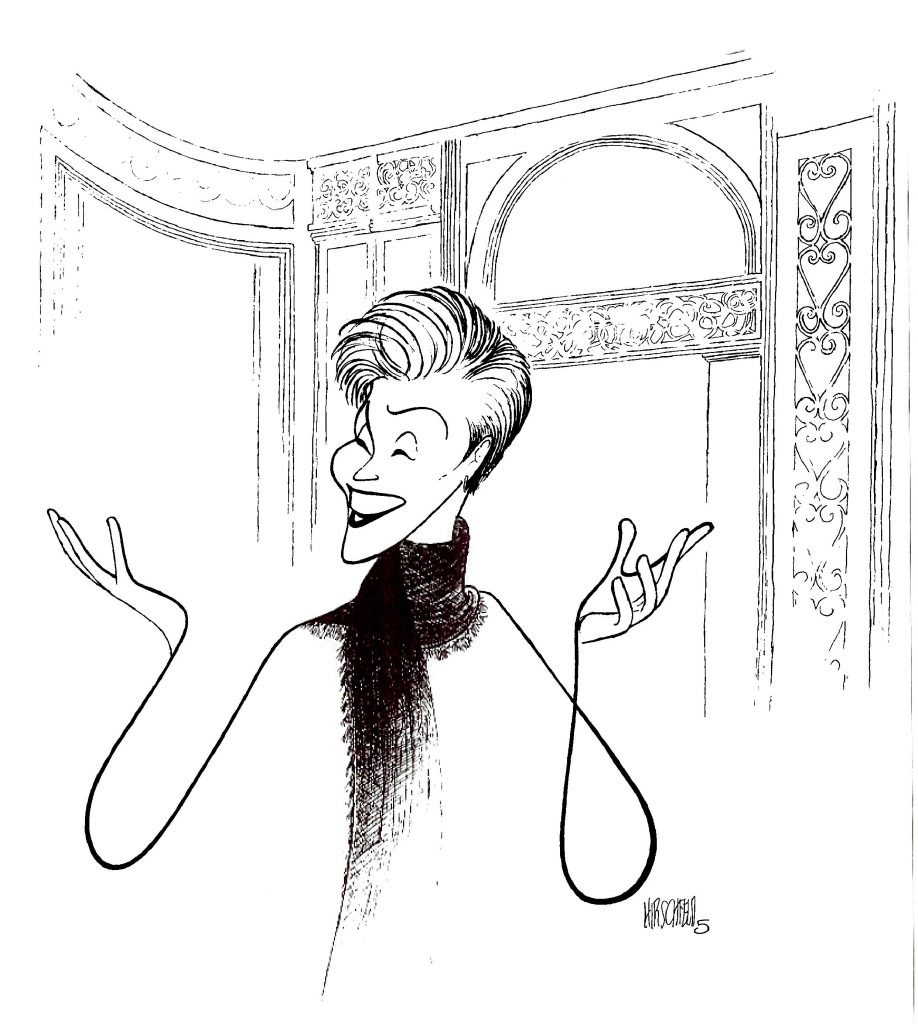 It was Charlie Parker, familiarly known to his fans and fellow musicians as "Bird," a contraction of Yardbird, his formal nickname, who was the dynamic creative personality and genius of the alto saxophone who served as the inspiration for Birdland.
Birdland awoke uptown in 1986 at 2745 Broadway, on the corner 105th Street where it was well renowned for its great acoustics and unique setup. In ten years, more than 2,000 emerging artists performed at the club. On many occasions, artists who performed at the original club on 52nd street graced the stage of the second version of Birdland as well.
Still, there was something missing. "After ten successful years uptown, I felt the mystique of Birdland returning to midtown – it would be the natural continuation of the legendary jazz corner of the world," said Birdland owner John Valenti.
Photos: Courtesy of Richard Hillman Public Relations