What do Atlanta, hemorrhoids, Bloomingdales, Jerry Seinfeld and the Bonanza Gift shop on the strip have in common? George Wallace -"The New Mr. Vegas" – covers all of these topics and more in his hilarious act in the Las Vegas's Westgate Cabaret Showroom.
George doesn't tell jokes, he shares his attitudes toward life. He started off telling us that, "I just come out here and make up s**t." And that's pretty much the extent of his profanity. He doesn't need offensive words or sexual references to make you laugh. He just talks and we just laugh.
George, a patriot who has traveled the world entertaining our troops, gets strong applause when he announces that, "I let service people in for free" Yea right. Then he continues that he doesn't tell you that til you are in the theater.
"I was in — yesterday." You fill in the blank. George apparently has a magic carpet. Any place you name – he was there yesterday. He amused us with his references to stupid people. Like the guy who asked him – in Las Vegas, "Mr Wallace, you in town?" Or try this one – The guy who said, "I met Red Foxx before he died." Um, yea, right.
To the guy from Oregon, he proclaimed, "You ain't seen no blacks before, have you?" About politics he says —- very little! George Wallace knows that you are there to be entertained, not to talk politics. He is a skilled performer in a dapper suit who connects with the audience.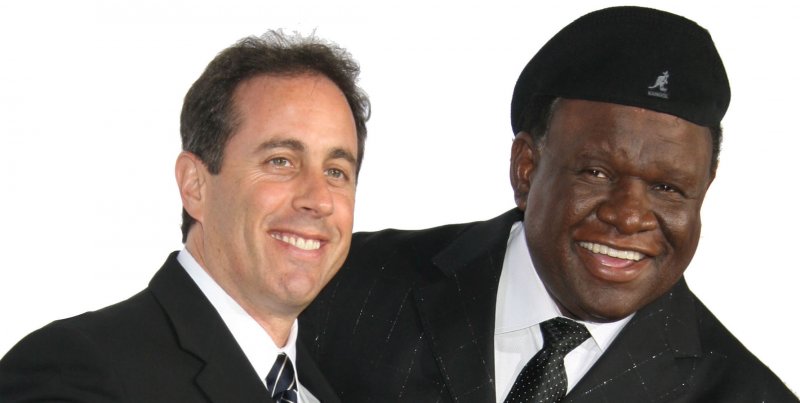 Wallace is a story teller as well. When we were there he related the story of his visit to his good friend Jerry Seinfeld's Long Island home. Jerry's residence is so huge that when George rang the bell at the entrance to the estate, his GPS indicated that the house itself was still 1,000 feet away.
We saw George years ago and this act is totally different. I expect it will be different next week too. This veteran doesn't memorize anything, he just looks at the world and finds the humor. We were practically sore from laughing so much. Whether you are male or female, black or white, young or old, George will be speaking right to you. This is comedy at its best.
At the grand opening of the show, comedian Don Barnhart shared his observations on life. Barnhart and Wallace are old pals who have traveled the world entertaining our troops. George will be sharing his stage with various comedians in the months to come.
Pia Zadora also stepped on stage to surprise George with a birthday cake.  Photo by Ira Kuzma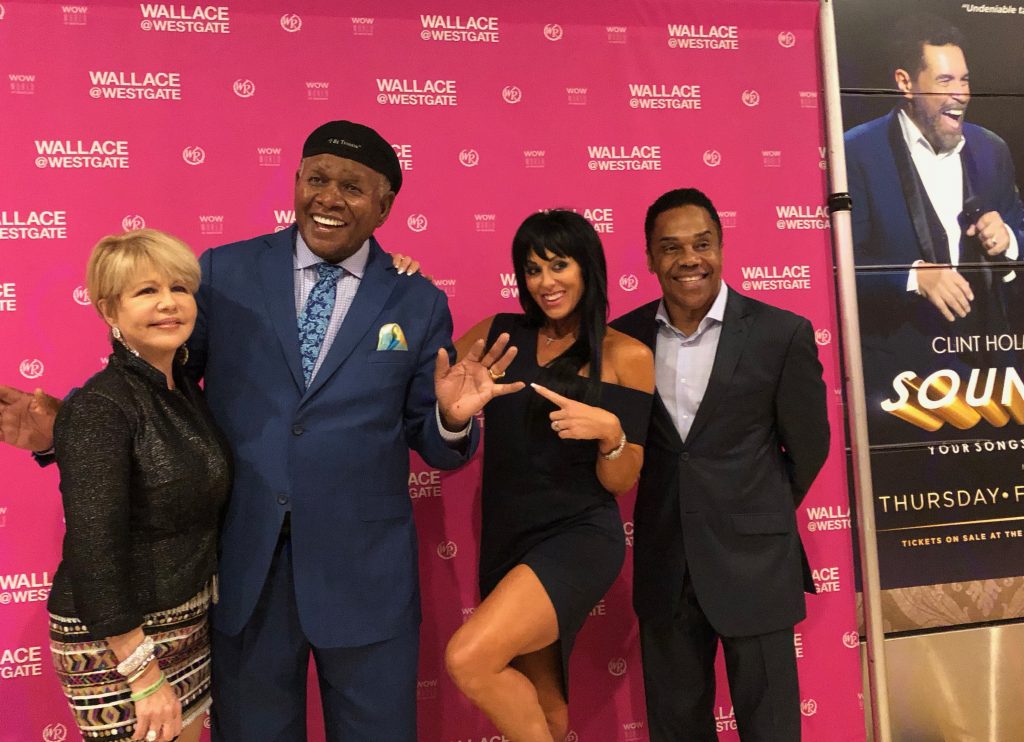 If you love good old fashion side-splitting humor, visit George Wallace at the Westgate Tuesdays through Thursdays at 8 p.m. And ENJOY!