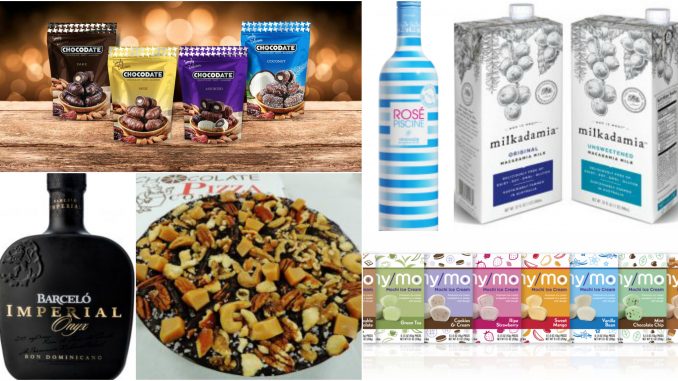 All items listed from most to least expensive.
Ultimate Legacy Wine Tasting Experience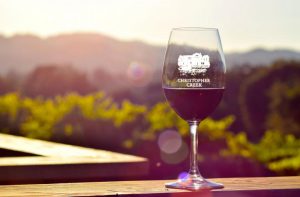 Sample a variety of small production wines with an exclusive barrel room experience and high-end wine tastings from three labels that specialize in small-lot productions: Christopher Creek, Foppoli and Benevolo.
This experience is one of many options from IfOnly, a service that offers one of a kind experiences you can't find anywhere else. Their Mother's Day store has tons of unique options for mom. Plus, a portion of every purchase goes toward charity.
$250/person  Buy now!!
Wellness Lover's Tea Essentials Kit by Sahara Tea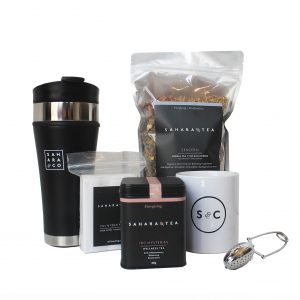 Bring wellness into your daily life with Sahara Tea's beautiful Wellness Lover's Tea Essentials Kit. Perfect for you, a friend or family member, this wellness box includes a 454g re-sealable pouch of purifying Zenzero, 60/pack tin of Fill & Fold Filters, Perfect Pincer, Travel Infuser Tea Tumbler, Sahara & Co Monogrammed Mug, and one tin of the best-selling 100 Mysteries Tea.
Originally $245.00 NOW $195.00  Buy now!!
Flor De Caña 25 Years
Flor De Caña's fuel is adventure – so much so that it ages its rum at the base of an active volcano in Nicaragua. After 125 years and 5 familiar generations, the brand perfected rum centuries ago, now it has the daring to explore.  A dark, elegant amber hue paves the way for an enchanting aroma of vanilla, wood, and dark cocoa. Sticky-sweet and cut by fruity, nutty, and caramel notes, this buttery-finished rum won 2017 Best Rum of the Year at the International Rum Conference in Madrid. Its dark amber color adding a touch of elegance, this aged icon proves to be the multi-award-winning jewel of the trade.
$154.99  Buy now!!
Four-Course, Family-Style Chef's Tastings Dinner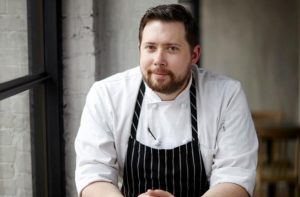 The only thing better than dining with friends and family is not actually having to do the cooking. Let Chef Ashlee Aubin prepare a seasonally-inspired, four-course, family-style meal just for you.
This experience is one of many options from IfOnly, a service that offers one of a kind experiences you can't find anywhere else. Their Mother's Day store has tons of unique options for mom. Plus, a portion of every purchase goes toward charity.
$63/person  Buy now!!
Sierra Norte Whiskey
The Sierra Norte Mountains of Oaxaca Mexico, with their profuse flora, abundant wildlife and crystal clear flowing waters, support some of the worlds most treasured biodiversity. More than any other crop, corn embodies the life-giving relationship between these ancient mountains and their inhabitants. Descendants of the region's first farmers continue to grow native varieties of corn, carefully saving and replanting the seeds from each harvest, as they and their ancestors have done for over 7000 years.
Sierra Norte Distillery started with Master Distiller Douglas French's passion to use different varieties of this ancient, flavorful Oaxacan corn to make a series of unique outstanding whiskies. Each variety is distilled separately and matured in French Oak casks, so as to showcase its individual character and nuance.
$56.99  Buy now!!
Cocktail Chameleon
From the classic Margarita to the Love Byte, a stunning new home mixologist's one-stop guide is award-winning designer and producer Mark Addison's invitation to join him as he dresses up twelve cocktails in twelve unique variations for 144 signature takes on the classics. The book is called COCKTAIL CHAMELEON and was named "Best in U.S.A." in the Cocktail an Spirits category December 2017 by the Gourmand World Cookbooks Awards.
$50  Buy now!!
Hudson Whiskey Manhattan Rye
The first rye whiskey produced after Prohibition in New York, Manhattan Rye is made of only New York-grown rye grain, and boasts a unique and acclaimed Hudson valley terroir. Hudson Manhattan Rye was awarded the prestigious Chairman's Trophy for best rye whiskey at the 2017 Ultimate Spirits Challenge.
$49.99  Buy now!!
POD & BEAN HOT SAUCE TRIO
Perfect for the hard-to-gift, with flavors ranging from smoky Chipotle to sweetly spiced Green Chili and hoppin' hot Habanero, this set packs a powerful punch! A chef-curated recipe guide completes the gift with recipes like Green Chili Spiked Lemonda, Huevos Rancheros, Pineapple Habanero Hot Wings and more!
$48  Buy now!!
Chocodate – Assorted Flavors
Perfect for the mother who loves chocolate! Chocodate is the perfect mixture of premium Arabian dates enrobed in silky smooth cacao rich milk chocolate and pitted with a crunchy and flavor packed almond.
$47.05  Buy now!!
Barceló Imperial Onyx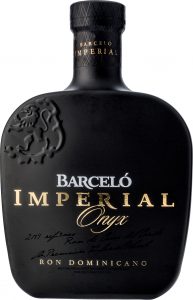 The newest addition to Ron Barceló's exceptional and award-winning portfolio, Imperial Onyx ($39.99) is a rich blend of premium rums aged for 10 years in ex-bourbon casks with a "heavy char" grade that is filtered through onyx stones, which give Imperial Onyx the mysticism that characterizes this unique rum. The spirit possesses an amber mahogany color with a robust structured body and a taste profile featuring toasted aromas with a subtle touch of cherry, coffee and dried fruits as well as deep notes of wood and vanilla, creating an intense sensation that ends with a long and persistent aftertaste.
$39.99  Buy now!!
The Botanist Gin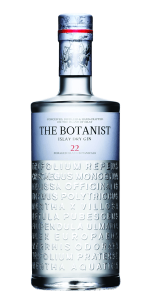 The Botanist Gin is the first and only dry style gin from the Scottish island of Islay, featuring 22 hand-foraged botanicals from Islay in each bottle. What sets The Botanist apart from other spirits is the infusion of 22 hand-foraged, local botanicals and its unique distillation process and the 22 hand-foraged botanicals produce. The Botanist's unique taste, making it ideal for creating cocktails using locally sourced ingredients, such as fresh herbs and seasonal fruits that you can find in your own home garden or at your local market.
The Botanist is the perfect spirit for celebrating the art of the classic cocktail, as well as for experimenting with new recipes that infuse fresh, locally sourced ingredients.
$39.99  Buy now!!
Montelobos Mezcal
Made from agave espadín grown in the shadows of Cerro Montelobos (the Mountain of Wolves) in Oaxaca's Sierra Madre range, Montelobos Mezcal Joven is a mezcal created by world agave expert, Dr. Iván Saldaña. By crafting a mezcal with supreme complexity and a perfect balance, Saldaña has created a spirit unique from any other within the category. The green notes from the agave botanicals, the sweet and caramel-like notes from the roasted piñas, the fruity and pungent notes obtained by complex fermentation, and finally the smoke notes that come from the pit…all are expressed in a multilayered, multidimensional experience. Montelobos, much like the wolf adorning its label, stands alone.
$39.99  Buy now!!
Ancho Reyes Chile Liqueur
A purely unique liqueur embodying the imaginative spirit of Mexico, Ancho Reyes is born of Mexico's beloved poblano chile, widely considered a culinary delicacy; when a poblano chile is dried in open air, it then becomes an ancho chile. These chiles are hand selected one by one based on size, color and humidity, before going through a six months maceration process involving minimal filtration (to maintain flavor), before bottling. The result is a full-bodied bronze hue, with a nose involving notes of dried chile, cinnamon, cocoa, and tamarind, along with herbal and wood notes.
$35.99  Buy now!!
Monkey Shoulder Blended Malt Scotch Whisky
With an eye-catching bottle, intriguing name and a mischievous attitude, Monkey Shoulder has created a stir as the Scotch that leaps out from the whisky crowd. A 100 percent malt whisky, this top-notch quality Scotch is made from a selection of Speyside single malts married to create an exceptional flavour. Refreshingly approachable and tailormade for mixing, Monkey Shoulder's commitment to the unconventional is bringing great Scotch to a new generation. Monkey Shoulder is an 86 proof (43% ABV) Scotch Whisky with notes of vanilla, spice, and zesty orange.
$32.99  Buy now!!
Drambuie
Drambuie is as rich in history as it is in flavor. Aged malt whisky combines with the floral and herbal overtones of heathered honey to create a complex arrangement of spicy and sweet tasting notes. Drambuie is a classic, but is versatile and can pair with everything from scotch to champagne to coffee.
$29.99  Buy now!!
MARTINI & ROSSI Riserva Speciale Bitter Liqueur
The new Bitter joins the Riserva Speciale Rubino and Riserva Speciale Ambrato as part of a dedicated craft of exceptional Italian Aperitivi for bartenders and drinks enthusiasts. To develop the new Riserva Bitter, MARTINI & ROSSI used 100% natural ingredients and the original 1872 recipe, created by MARTINI & ROSSI founder Luigi Rossi, as their inspiration. MARTINI & ROSSI Master Herbalist, Ivano Tonutti, has carefully selected three rare botanicals (Saffron, Angostura and Columba), to deliver a unique richness and complexity to its taste profile through different dimensions of bitterness. The Bitter is also rested in the same Tino cask that is used for MARTINI & ROSSI Riserva Speciale Vermouth di Torino extracts and shares the vermouth's common botanical, Italian Artemisia, allowing its unique complex bitter taste to perfectly complement it. 
$26.99  Buy now!!
Veestro Meal Delivery Gift Card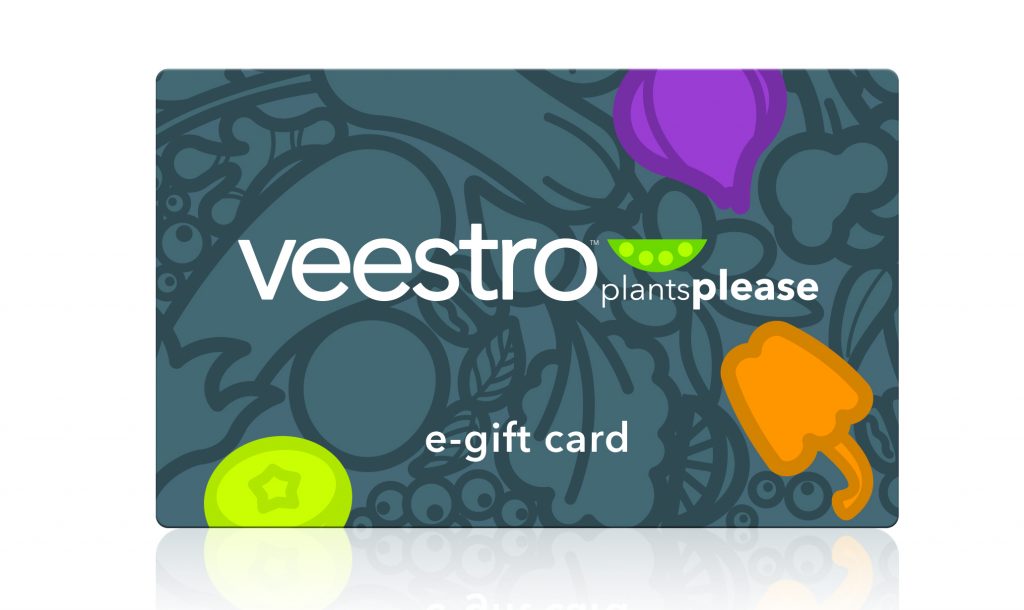 Mom will love the gift of no-cook meals this Mother's Day! As the leading plant-based meal delivery service, Veestro offers over 50+ a la carte chef crafted meals that can be delivered directly to your door. Think veggie lasagna, roasted beet and kale salad, veggie empanadas and more. The meals come frozen, ready for you to simply heat and serve – ultimately giving mom the gift of spending less time in the kitchen and more time with the kids! All meals are 100% plant-based, made with organic ingredients and preservative free. (Prices vary; Available at Veestro.com)
$25  Buy now!!
Herzog Late Harvest Orange Muscat

Herzog Late Harvest Orange Muscat – Delightfully sweet dessert wine with notes of candied citrus fruit, ripe apricot and peaches. For amateurs and connoisseurs alike.
$22.99  Buy now!!
You Can Have It! More Than 125 Decadent Diabetes-Friendly Recipes
Whether you're managing diabetes, want to lose weight, or just plain want to be fit while eating insanely scrumptious meals, weight-loss expert Devin Alexander is here to assure you, "You Can Have It!" The celebrity chef on the hit series The Biggest Loser and the author of the New York Times bestselling The Biggest Loser Cookbook series and The Most Decadent Diet Ever!, Devin Alexander has created a collection of easy, diabetes-friendly recipes that seem simply too good—and too decadent—to be healthy.
$22.45  Buy now!!
PURE DARK STRAWBERRY LEMONADE ROUNDS
The perfect summer taste – refreshing and fruity. We've paired rich 64% cacao dark chocolate with the slightly sweet, slightly tart flavor of all-natural strawberry and lemon sugar. In a limited-edition gift box, Strawberry Lemonade Rounds make a great gift for any occasion (and a fabulous treat for yourself, too!)
$22  Buy now!!
Bartenura Sparkling Moscato Rosé
Bartenura Sparkling Moscato Rosé – Slightly sweet, fun and bubbly yet refined and elegant in a beautifully designed bottle. 
$21.99  Buy now!!
Reyka Vodka
Reyka Vodka is Iceland's first vodka, made in preciously small batches to ensure each and every bottle retains the highest quality possible. Iceland is home to volcanoes, glaciers, vast fields of lava rock, with towering waterfalls of arctic spring water and some of the cleanest air in the world. These natural wonders create the smooth-taste, silky finish and the distinctive flavor of Reyka, with a slight hint of wild fruits on aftertaste.
$20.99  Buy now!!
Swig – Drinkware with Mom-Life Sayings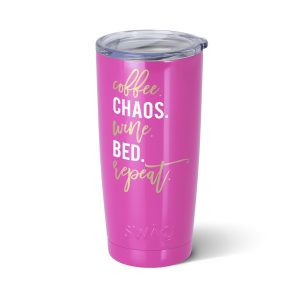 Moms will relate to these personalized, mom-life saying tumblers! This one reads: "Coffee. Chaos. Wine. Bed. Repeat". Each Swig tumbler is insulated, best to travel with, and stainless steel. Most tumblers hold 20oz of liquid motivation.
$19.95  Buy now!!
Chocolate Pizza Company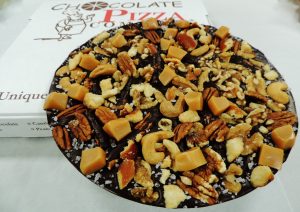 Gourmet chocolate gifts from Chocolate Pizza Company. The hand-decorated, heart-shaped Chocolate Pizzas will have her swooning. Featured on Food Network, Food Network Canada, NBC's Today Show, ABC News and other major media, Chocolate Pizza Company has been America's gold standard of Chocolate Pizza for nearly 3 decades.
$18.95 -$39.95  Buy now!!
Rufus Teague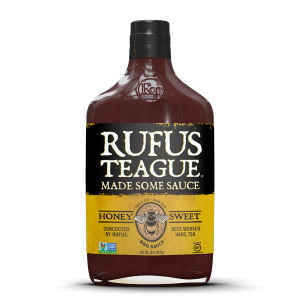 Great barbecue sauce shouldn't be limited to the home cook. Share our finger lickin' sauce with your customer base, big or small! We have a wide variety of product offerings, including all our sauce flavors and gift crates. Our sauce is all-natural and gluten-free, the way great barbecue sauce should be. Show your customers what they've been missing with Kansas City born Rufus Teague barbecue sauce.
$17.95  Buy now!!
Swell Coffee Co. Tide is High
Every Mother absolutely LOVES COFFEE! This is the perfect gift for any mother. Tide is High is made of Baker's Chocolate, Stone Fruit, Warm Spice, and an overall rich mouthfeel.
$17.00  Buy now!!
Malaysian palm fruit oil

This natural, buttery-textured tropical oil is perfect for baking because it doesn't break down at high heat. It's an ideal alternative for those classic family recipes which call for vegetable shortening or oils if you are looking for naturally non-GMO. Because it has a neutral flavor, you may want to use it 50/50 with butter.  And unlike most edible oils, palm oil is loaded with nutrients, such as vitamin E tocotrienols and beta carotene. All palm oil isn't the same, however. Choose Malaysian palm oil. This eco-friendly country produces sustainable palm oil while caring for its people, environment and resident wildlife.
$17  Buy  now!!
Eat Cleaner Fruit + Veggie Wash Spray
Eat Cleaner is the Winner of the World's Best Technology Gold Prize and a 'George Foreman Favorite' product. The only all natural, patented produce wash, Eat Cleaner is the tasteless, odorless and lab-tested line of food wash and wipes that is up to 99.9% more effective than water in cleaning wax, pesticide residues and bacteria from commercially and organically grown produce. In a 14-day study, applying Eat Cleaner All Natural Fruit + Vegetable Wash to a variety of fruit and vegetables also prolonged shelf life up to 200% longer through a natural blend of fruit acids and antioxidants.
$15.99  Buy now!!
MARTINI& ROSSI Riserva Speciale Rubino

The small parcels for full-bodied Langhe DOC Nebbiolo wines used to create MARTINI & ROSSI RISERVA SPECIALE RUBINO are blended with extracts of Italian Holy Thistle and Red Sandalwood from Central Africa to deliver a bright ruby red vermouth, which inspired the name of the expression. The delicate balance of botanicals creates a full-bodied herbal and complex style of Vermouth di Torino with a long aftertaste.
$14.99  Buy now!!
MARTINI & ROSSI Riserva Speciale Ambrato
The floral and aromatic blend used to create MARTINI & ROSSI RISERVA SPECIALE AMBRATO, produces a beautifully honeyed Vermouth di Torino. The yellow Cinchona bark from Ecuador and Chinese Rhubarb create a light bitter taste profile that aromatizes and elevates the flavors of the wines.
$14.99  Buy now!!
Rosé Piscine

Rosé Piscine is the ONLY still rosé specifically made to drink over ice. Made by Pascal Nacenta with the native Negrette grape of South West France and produced by Vinovalie – all of the fruit used in the wine is sourced from the owners' vineyards in the region, resulting in a seductive aroma and a unique flavor profile that is brought to life over ice. In the South of France when serving any still rosé over ice, traditionally in a cognac sniffer, it is called "rosé à la piscine" as it resembles a swimming pool. The appearance of Rosé Piscine is perfectly clear with a light pink color and it has an aroma of white flowers and lychee, surprisingly bright acidity, and a round and supple finish.
$14  Buy now!!
Teaspressa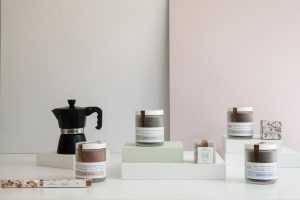 Coffee Inspired Tea. Teaspressa tea is all natural, organic tea. That's right, just plain tea with no coffee, artificial flavours, or additives. The main difference here is that we have created a way where we can now literally make tea like coffee. This new approach is nothing like the traditional method of brewing – we have established an exciting new tea profile for you to enjoy!
$10.00-$56.00  Buy now!!
Swell Coffee Co.
If your mom is a die hard coffee lover Swell Coffee Co. is sure to have the perfect blend for her. Each week they'll deliver freshly San Diego roasted beans straight to your doorstep, so you can savor your morning sips at the peak of freshness. Each of Swell Coffee Co.'s roasts are made with responsibly sourced, single origin beans that are sent straight from the farm to the roaster in San Diego, California.
$10  Buy now!!
RECOVERYbits
Get mom a bag of RECOVERYbits algae tablets for Mother's Day this year! It's no secret that proper nutrition helps increase energy and maintain cognitive clarity. RECOVERYbits are tiny tablets of chlorella that are dense with nutrition, including amino acids, more than 40 vitamins and minerals plus antioxidants. These tiny bits are the perfect snack for the busy mom who is always on the go!
$8- $120  Buy now!!
Ghost Scream Hot Sauce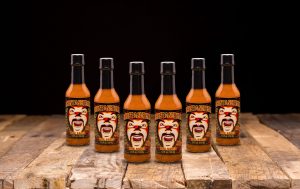 If Mom likes a kick with her favorite dishes, then Ghost Scream would be a great idea this Mother's Day! Bridging the gap between heat and flavor, Ghost Scream packs a fiery punch while enhancing its fresh and smoky notes.
These exceptional sauces capture true flavor, are gluten-free, low in sodium and sugar, and showcase natural ingredients…what mom wouldn't love that??
$8.00  Buy now!!
Gold Cliff IPA

Gold Cliff IPA draws thrill-seeking inspiration from the golden cliffs of Lanai, where for years adventurous Hawaiians have launched off a 70-foot bluff into Kaunolu Cove. Kona has instilled this same bold energy into every sip of the new Gold Cliff IPA, creating full-flavor taste for summer and beyond. Gold Cliff spotlights the deep history of hospitality and welcoming vibes of the sun-kissed island, by inviting beer drinkers to take a breath and embrace what matters most – whether that's adventurous cliff diving or sipping this tropical IPA in the sun with friends and family.
6pk bottles: $7.99 – $10.99  Buy now!!
Kanaha Blonde Ale

Previously available in only California and Hawaii, Kanaha Blonde Ale, named after the Kanaha Beach winds where colorful domed kites can be seen flying over the blue waters, offers a refreshing, clean taste with a lightly-toasted malt character. Stirring the need for new ventures and only 99 calories, Kanaha Blonde Ale tasting notes include pale and caramel malts; mosaic and amarillo hops with the special ingredient of mango fruit.
6pk bottles: $7.99 – $9.99  Buy now!!
Voke Tab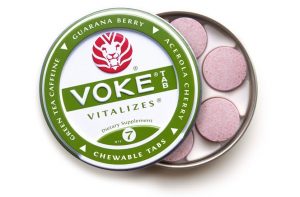 Does the daily grind have Mom feeling a little sluggish every afternoon at work? Notice her constantly losing focus and having difficulty concentrating? Enter Voke®, all-natural tabs that will provide Mama with energy at any time of day! These tabs don't come with the annoying jitters or "crash" effect that generally accompany other so-called "energy products.
$7.00  Buy now!!
Organic Pâté Basque
This Pâté is filled with the subtle yet distinct flavor of AOC protected Espelette Pepper. This AOC label, or appellation d'origine contrôlée, states that the product fits under French government regulations. This pepper comes from a variety of chili peppers grown exclusively in the Basque country. The fresh and fruity flavor profile with a hint of heat allows Espelette to be spicy without being overpowering – these characteristics, combined with the craftsmanship of Les Trois Petits Cochons' production, makes for a truly unique bite. Both products are all natural, gluten-free and do not contain nitrites or nitrates.
$6.99  Buy now!!
Stirrings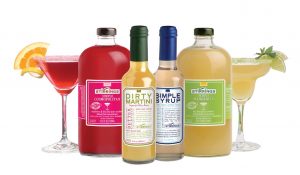 Whip up some tasty cocktails with Stirrings cocktail mixers, rimmer garnishes, and bar ingredients. With Stirrings, anyone can be a master mixologist serving up signature drinks at backyard barbecues, girls nights, and big holiday events. Each of their enticing creations is made with real juice and without artificial preservatives so you can stir, shake, and garnish your way to a simply better cocktail.
$6.99-$4.99  Buy now!!
Stirrings – Simple Margarita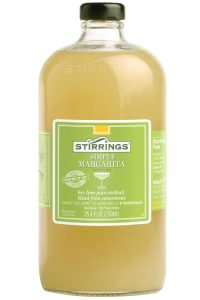 Stirrings is perfect for Mother's Day! Stirrings Simple Margarita is a margarita mix made with the best ingredients: real lime juice and pure can sugar, perfectly balanced.
$6.99  Buy now!!
Chocolate Pizza
What is Chocolate Pizza®? Simply one of the most unique, delicious and impressive gourmet chocolate creations ever to tempt your taste-buds. Featured on Food Network, People Magazine, NBC's Today show, Forbes Magazine and other media, our Chocolate Pizza is so unique it's trademarked and has been ordered by chocolate lovers on 6 continents. We take rich milk chocolate or decadent dark chocolate and blend it with homemade English toffee from a local recipe dating back to 1919. We make the toffee on-site, in small batches and grind it fine before adding it to our tempered chocolate. We pour that blend into real pizza pans which are then topped by hand with a dizzying array of nuts or candies. Each one is sealed for freshness and served in a custom pizza box – the regular size Chocolate Pizza is about 10″ in diameter and the large size is about 12″ in diameter. Most of our options allow you to choose the flavor of chocolate, the size, the toppings or border and include a gift note or bow. We offer dozens of varieties of for holidays, special occasions or anytime you want to enjoy a one-of-a-kind treat!
$6.95-$99.95  Buy now!!
Floral Elixir Co.
Make a toast to mom with some festive floral cocktails! Floral Elixir Co. handcrafts all-natural flower syrups for cocktails and sodas! Made from real flowers and botanicals, Floral Elixirs are more potent than traditional syrups and have a delicate sweet, citrus balance. Floral Elixir Co. harnesses the power of flowers and botanicals like roses, hibiscus, verbena, prickly pear, juniper berry and jasmine to individually craft each bottle in 10-gallon batches.
$6.00-$29.00  Buy now!!
My/Mo Mochi Ice Cream
My/Mo Mochi Ice Cream is made with a delicious ball of premium ice cream, wrapped in sweet rice mochi dough. At just 110 calories per serving, it is the perfect snack that mom can indulge in, guilt-free! Available in 8 flavor varieties, the 6-pack boxes are sold nationwide in retailers including Gristedes, ShopRite, Costco, Kroger, Safeway and more.
The brand has also just launched a new vegan line, My/Mo Mochi Cashew Cream Frozen Dessert—for the dairy-free mom!
$5.99  Buy now!!
PEREG Natural Foods Gluten-Free Flours
PEREG Natural Foods offers a line of gluten-free flours providing consumers with more and better cooking and baking options. The line of flours consists of six varieties including: almond, banana, buckwheat, chickpea, quinoa and coconut.  All are certified gluten-free and non-GMO, all are 100% natural, non-dairy and certified kosher. Pereg is proud of these healthful alternatives to white flour. They are packaged in 16 oz. re-sealable stay-fresh bags.
$4.99  Buy now!!  
Organic Edamame Spaghetti
The Organic Edamame Spaghetti has just one ingredient – ORGANIC EDAMAME! Featuring 24g of protein per 2oz serving, this product is also vegan, gluten-free, non-GMO and jam packed with nutrients.
$4.99  Buy now!!
VitaPOP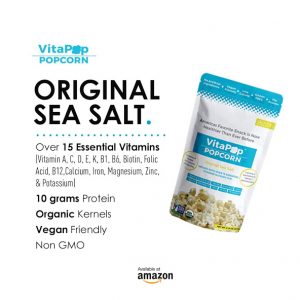 VitaPOP Popcorn is the world's first vitamin infused popcorn. It's packed with over 15 essential vitamins including Vitamin A, C, D, E, K, B1, B2, B6, B12, Niacin, Biotin, Folic Acid, Iron, Calcium, Magnesium, Zinc and Potassium. It's also 100% organic and made with the protein your body needs – a full 10 grams per serving.
$4.29  Buy now!!
Milkadamia
For the milk alternative loving mothers, Milkadamia is the perfect gift! Milkadamia is a delicious dairy-free alternative that delivers the creamy consistency many of us crave when searching for a dairy free option. Available in Vanilla, Unsweetened and Original, Milkadamia is changing how we think of milk.
$4-$6  Buy now!!
HTWO Hydrogen Water
HTWO Hydrogen Water is the first hydrogen water brought to market. Available at your local Kroger and select retailers, HTWO promotes energy, boosts endurance and reduces fatigue without the addition of counterproductive sugars, caffeine and additives.
$2.99 per single pouch; $28.00 per FridgePack (7 Pouches)  Buy now!!
Vibrant Oat Cups
The Vibrant Oats are packed with nutrient-rich, superfood ingredients in bold colors. Created in three trendsetting flavors – Raspberry Pitaya (with pitaya powder to turn it pink), Blueberry Lemon (with Blue Spirulina to turn it blue), and Coconut Turmeric (with turmeric to turn it yellow). To top it all off (pun intended), Purely Elizabeth is adding a topper of their award-winning Original Ancient Grain Granola which you can add for a bit of brunch.
$2.99  Buy now!!
Absolutely Gluten Free TahiniBars

Absolutely Gluten Free, maker of all-natural crackers, flatbreads, and pizza that are both delicious and gluten-free, is taking on the energy bar category with the launch of TahiniBAR, a grab-and-go sesame seed snack that weighs in at only 100 calories. All varieties are certified OU Kosher and dairy-free.  TahiniBAR is leading the pack in many of today's hottest food trends.
Sold in packs of 7 bars (4.4 oz.)
$2.49 – $2.99  Buy now!!
Peatos
Peatos™ a revolutionary new World Peas™ Brand product by Snack it Forward has two times the protein (4g) and three times the fiber (3g) of Cheetos® and boasts clean, non-GMO ingredients with no artificial colors, flavors or MSG. Striking flavors include Classic Cheese, Fiery Hot, Chili Cheese, and Masala.
$1.29-$2.99  Buy now!!
Sipp
What better way to celebrate mom this Mother's Day than with a homemade brunch? Add a delicious cocktail to her brunch menu to make the meal a little more memorable. Sipp can be mixed in a drink recipe to craft a natural, fresh cocktail! Their fun flavors are the perfect fusion of clean, simple culinary extracts to top off her Mother's Day morning. All Sipp Sparkling Organics come in 12oz bottles and are sold on Amazon and select retailers!
Various  Buy now!!
Raw Generation
Treat yourself to black, creamy, or sweet & creamy fresh-roasted and cold brewed coffee. Whether you're doing a cleanse, on a ketogenic or vegan diet, or just seeking a healthier alternative, our NEW Cold Brew Coffees are the perfect way to get your daily caffeine fix without sabotaging your weight loss goals. We've "creamed" our coffee with rich coconut creme to fuel your body with healthy fats and sweetened it with no-carb, calorie-free monk fruit extract to spare you the regrets!
Ready to serve: Drink it straight out of the bottle or warm it up in a mug. It's delicious cold or warm! Each bottle of cold brew is equivalent to about a medium-sized cup of coffee.
Vegan, Paleo, and Keto friendly!
Various  Buy now!!
Yummy Cupcakes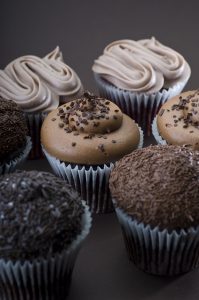 Yummy Cupcakes is the originator of the Chocolate Dipped Cupcake and the Cupcake in a Jar. Each of its 400 proprietary flavors is the artistic creation of Executive Chef and Founder Tiffini Soforenko who's adventurous baking style includes using tomato soup, cauliflower and broccoli to craft unique, to-die-for tastes. So, say goodbye to the predictable and hello to the mouth-watering flavor fusions that helped Yummy Cupcakes be chosen #1 for 2017 in every one of its locations!
Various  Buy now!!
MOËT & CHANDON ICE IMPÉRIAL ROSÉ
Clos19 introduces the first rosé champagne created especially to be enjoyed over ice, Moët Ice Impérial Rosé's rich, juicy freshness is the embodiment of summer in a glass.
Price depends on location  Buy now!!
Chefling
This Mother's Day, celebrate Mom by giving her the gift of a personalized assistant. The ultimate solution for the smart kitchen, the Chefling app, combines inventory organization, intuitive recipe suggestion, shopping list management, and voice assistant integration into a single platform, streamlining activities in the kitchen and redefining the way Mom meal plans, grocery shops and ultimately decides what's for dinner.
To use the app, users simply add groceries to their pantry by scanning their receipt or an item's barcode. Chefling will then suggest recipes based on what has been recently added and what is existing in a user's pantry. Chefling also notifies users when their groceries are about to expire, which ultimately helps with reducing food waste.
Free of cost  Get now!!
*All images courtesy of respective companies. – Splash Magazines is not paid for this content though some of the items are linked to affiliate links.