All items sorted from most to least expensive.
Tapplock one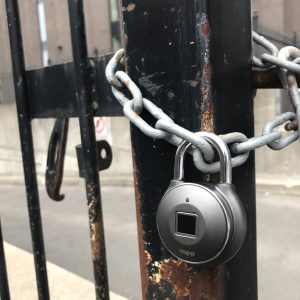 Tapplock one is a smart fingerprint padlock that has a state-of-the-art capacitive fingerprint sensor that allows unlocking in under 0.8 seconds. The lock has a Zamak 3 zinc alloy metal body and a 7mm reinforced stainless steel shackle that is strengthened by double-layered lock design with anti-shim and anti-pry technologies. Along with using your fingerprint, the Tapplock one can be unlocked using an app that organizes users and tells you the time and location that the lock was accessed. The smart padlock is great for locking up gym lockers, bikes, gates or sheds.
$99.00  Buy now!! 
Nuni Tortilla Toaster 
Join the Nuni™ revolution and never flip tortillas again! Be a taco hero with an innovative product that heats up six tortillas at once so hungry mouths don't have to wait for the one -at-a-time pan method. Say goodbye to soggy tortillas from the microwave and warm up an authentic feast any day of the week with Nuni™!
$99 Buy now!!
Infinite Rose Ebony
Infinite Rose Ebony is the perfect gift. A long-stemmed Infinite Rose, presented in a clear glass vase, accompanied by a luxury presentation box. Available in three sizes – Small (20cm), Medium (30cm) and Large (40cm). Infinite Roses are real roses that last for up to one year, and not require water. So stunning are the Infinite Roses that they cannot be told apart from their fresh counterparts.
$95 – $155 (three sizes)  Buy now!!
Tracy Glover Studio Products – Hurricane Lanterns 
These delicate glass cylinders offer subtle, veiled drama. They are available in hues of Sea Blue, Tourmaline, and Plum. Ten percent of the profits from these products will be donated to The One America Appeal https://www.oneamericaappeal.org/ to help those who have been affected by catastrophic hurricanes throughout the US, Puerto Rico, and the US Virgin Islands. 
$95.00  Buy now!!
Fenix PD35 Tactical Flashlight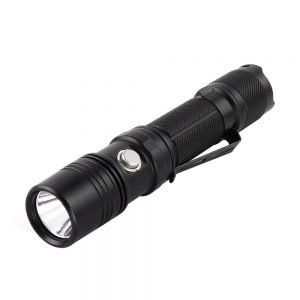 It is not easy to find quality tactical flashlight. Our market is saturated with fake flashlight. Thus, we have introduced the best tactical flashlight from a brand. You will get a gift wrapped box when you purchase a flashlight. You can use it at home or for outdoor activities. This flashlight you can use an edc light. Because its size it small and you can carry in your pocket or purse. Don't compromise with quality and buy quality flashlight from us.
$94.99  Buy now!!
Sempli Product – Monti-Decanter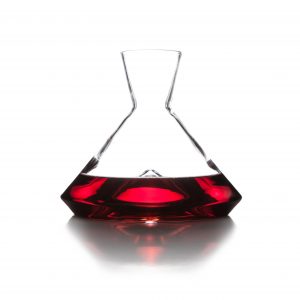 This ultra-clear, lead-free crystal decanter uses a design that will steal the show at your next dinner party, and noticeably change your pours for the better. It is able to hold a standard 750ml bottle of wine, and its glass peak center showcases the inspiration of the Italian Alps.
$75.00 Buy now!!
Roo Hammock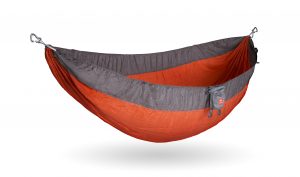 The Roo Hammock will get you off the ground in a hurry, give you a comfy place to rest and pack up quickly so you can continue on your way. The Roo is incredibly lightweight, tear resistant, breathable and roomy enough for two. Featuring climbing rated carabiners and dyneema slings that allow you to safely hang it around any tree, rock, post or anchor point.
$69.00  Buy now!!
Ceramic Tea Set 
Tea is meant to be enjoyed and shared anywhere – not just at home. The Ceramic Tea Set for two, provide a calming tea time experience at home or on the go in a courtyard or park, is ideal for a Valentine's Day picnic or evening relaxing. Double-walled glass teapot to insulate against the hot tea, delicate porcelain infuser and tea cups are beautifully painted with blue patterns in the traditional Chinese style.
$67   Buy now!!
Heart Tree Topiary Custom Wire Beaded Sculpture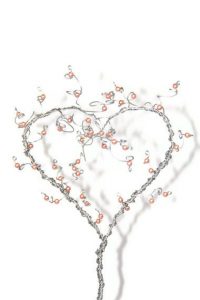 Unique and beautiful heart topiary sculpture – the perfect and unexpected gift! A tree that has grown into a heart shape to symbolize your love.  I can create these heart topiaries in any color or combination of colors, with any type of beads, crystals, pearls, stones, birds, hearts, shells, etc., so there are endless possibilities! 8 inch. tall.
$65.00  Buy now!!
Sempli Product – Incanter 
This infuser is made from lead-free crystal glass that will allow you to make your own liquor infusion with any ingredients you like. From a strawberry infused vodka and peach infused bourbon to gourmet raspberry vinaigrette salad dressing, the possibilities are endless.
$65.00  Buy now!!
Oojra Essential Oil Reed Diffusers Gift Set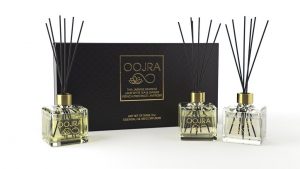 Three essential oil reed diffusers, 2 oz each, including Thai Jasmine Bamboo, French Provence Lavender and Laos White Tea and Ginger. Try them all. Use different scents in different parts of your home or office for their particular aromatherapy benefits.
$59.99 Buy now!! 
Always Yours Bouquet 
A garden bouquet with roses in a white vase.
$54.95 Buy now!!
Tracy Glover Studio Products – End of Day Cups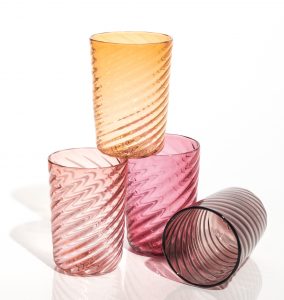 These tumblers are made using leftover glass from other projects, or 'at the end of the day,' so no two glasses are exactly alike. They come in a variety of vibrant colors, including Olive, Plum, Turquoise, Persimmon, Bottle Green, Sea Blue, and Light Blue, but other colors can be requested. Ten percent of the profits from these products will be donated to The One America Appeal https://www.oneamericaappeal.org/ to help those who have been affected by catastrophic hurricanes throughout the US, Puerto Rico, and the US Virgin Islands. 
$45.00  Buy now!! 
Sempli Product – Noix Decanter Stopper 
This elegant, solid, and hand-crafted walnut stopper is an accessory to the Monti-Decanter (or any other Sempli decanter).
$45.00  Buy now!!
Gratitude Glass Jars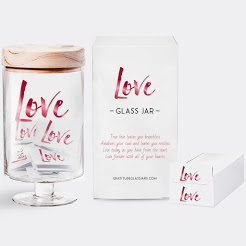 Show your friends and family how much you care with the Gratitude Glass Love Jar. Fill the jar up with love notes that can be enjoyed all year long! Named "the gift that keeps on giving" by Oprah and featured among the 102 gifts of Oprah's Favorite Things 2017 List, the Gratitude Jar from Gratitude Glass Jars has driven a movement – inspiring others to love themselves and the people around them.
$45  Buy now!!
Large Vase (Aroma Plus series) 
The Large Vase from the Aroma Plus series is the perfect home for flower bouquets, giving your lucky person the ideal way to display your lovely gift. The minimalist design and soft porcelain is great in the home or office as they will easily match with other bright colors.
$44   Buy now!!
Medium Vase (Aroma Plus series)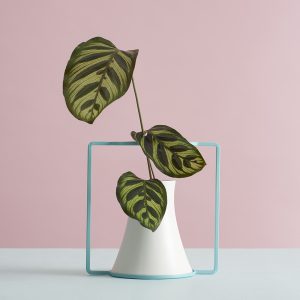 The elegant curves and soft porcelain are the perfect combination for these flower vases. The minimalist design is great in the home or kitchen as they will easily match with other bright colors. Great for fresh or imitation flowers, they are a delight for all seasons
$44   Buy now!!
Aroma Flower Vase (Aroma Plus series) 
The unique design for these vases stems from a framing method used in ancient Chinese landscape architecture. Matte white porcelain vase decorated and rectangualr color frames brightens up your living space as fresh flowers bring delightful aromas.
$44  Buy now!!
PediPocket 
Time to catch up on that new show on Netflix and cuddle up on the couch with a PediPocket blanket wrapped around you. This blanket is ultra-soft, made of microfiber fleece and 6 feet long to cover you from head to toe. The best part: it has a clever and spacious foot pocket to make sure your toes stay warm and toasty.
$39.99 Buy now!!
HotLogic
HotLogic makes a great Valentine gift for loved ones who are always on the go. HotLogic is a fully automated, patented "SmartShelf" software-controlled portable conduction oven that cooks frozen meals, leftovers and raw foods, holding food warm and ready-to-eat for up to 12 hours. With no buttons, dials or controls necessary, it's cleaner and more energy-efficient than a microwave or conventional oven. HotLogic accepts food in all forms of closed containers, paper, aluminum, metal, plastic or glass, and emits no cooking odors.
$39.95  Buy now!!
American Home™ by Yankee Candle® Balsam Fir Firelogs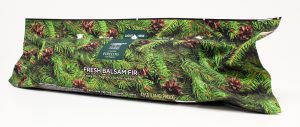 Looking for a way to set an authentic, romantic ambiance this Valentine's Day? Nothing is more romantic than snuggling up by a fire! The American Home™ by Yankee Candle® Balsam Fir Firelogs makes for fast, easy, mess-free lighting, so you can spend more time cuddling and less time kindling. These Firelogs also allow you to enjoy the fresh scent of balsam fir in your home.
$39.78 for 4 logs  Buy now!!
Tracy Glover Studio Products – Twist Votives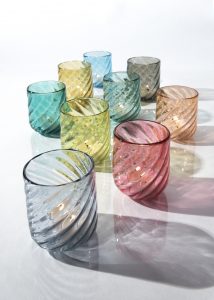 These glass pieces showcase delicate swirling details and bring color to any mantle, shelf, or tabletop. They're available in Turquoise, Sargasso, Grey, Emerald, Tourmaline, Aurora, Celery, Rose, and Steel Blue. Ten percent of the profits from these products will be donated to The One America Appeal https://www.oneamericaappeal.org/ to help those who have been affected by catastrophic hurricanes throughout the US, Puerto Rico, and the US Virgin Islands.
$35.00  Buy now!! 
U Brands Office Filing Kit
Express your personal style with this unique trend forward office accessories and the reusable storage box that helps you get organized while reducing waste. 19 Pocket expandable file is durable, and letter sized with gold foil accents and fashionable gold twist lock closure handle. Fashion office accessories bring a modern, refreshing touch to ordinary office tools and this filing kit includes 18 assorted binder clips, 35 push pins and 120 paper clips. The 12 fashion file folders come in letter size with foil accents that feature three tab positions and durable paper stock for active and on the go projects.
Fashion printed filing kit is perfect for getting organized in your office or on the road.
$29.00  Buy now!!
Framed Cameo Brooch on Tapestry in Red Metallic Frame Modern Vintage Jewelry Art 
This one of a kind framed brooch makes such a unique and thoughtful gift!  One of a kind handcrafted framed art piece created with jewelry. A single perfect cameo brooch on tapestry in a new modern red metallic frame 3.5 x 3.5 inches. This piece is so charming in person.  The perfect little touch of modern vintage to any room, hanging on a wall or standing on a table or a desk. Perhaps in a bedroom or guest room next to some fresh flowers on a night table. Or just a little art piece to brighten up an office or cubicle. This would look beautiful on a shelf or table grouped with a few other art objects or a stack of books – the creative possibilities are endless!
$28.00  Buy now!!
Love Bottle – Mandala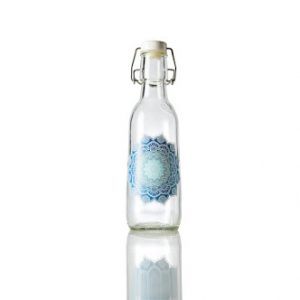 Proudly made in the USA, Love Bottle is crafted with up to 40% recycled, eco-friendly glass. The handcrafted lid has two water droplets coming together to form a heart, and a raised heart on the chest serving as a reminder to always wear your heart out. When you take a sip, you'll look through the mouth of the bottle and see that UR Loved. On a mission to reduce the use of single use plastic, Love Bottle is a friend to the environment and a positive voice for change!
Manadala is the serenity of symmetrical, intricate art. Throughout history, a mandala is used as a meditative symbol. Whole. Beautiful. Calming. Design by Joy Castiglione.
$25 Buy now!!
High5Dogs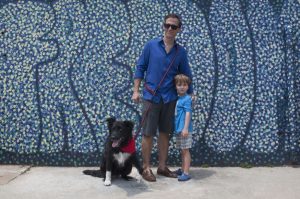 The H5D Leisure collection is a bright and colorful collection for the active city person and dog. With CLIC, Shoulder and Leader leashes in 7 and 13 mm rope, there is a leash for any type of dog. Match it with one of our unique Rope Walker harnesses that are easy to adjust and have quick release buckles.
$24.95-$34.95 Buy now!!
Fresh Patch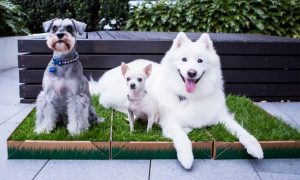 Help your precious pup do their duty inside where it's warm with Fresh Patch! One of Oprah's Favorite Things and on Shark Tank, Fresh Patch is an essential to make housebreaking, cleaning up and training a breeze. All-natural and completely safe to use in the home, they are fully disposable so there's no cleaning or maintenance! Just replace your discarded unit with a new Fresh Patch when it arrives right at your doorstep.
Don't feel guilty if there's no nice park or it's too chilly outside for Fido to take care of business – use Fresh Patch!
$24-$40 Buy now!!
Leather Pint Glass Cuffs 
Toast's leather pint glass cuffs are made from 100% real leather and are hand-crafted at their studio in Portland, OR. The cuffs come in 10 colors ranging from Moscow Mule to Cosmo pink and have numerous customization options such as engravings and adding a premium quality 16 oz. pint glass.
$24 and up Buy now!!
Gadgit Girlz
The little bag with BIG stretch! Itzy is pure magic- Fitting in the palm of your hand, this tiny tote makes it easy to take anywhere. Whether you're headed to the farmer's market, beach or grocery store, it expands to fit anything from groceries, shoes to toys and laundry. When the job is done, Itzy shrinks back to its original, travel size. Make those chores or errands a breeze with the innovative Itzy!
3 for $19.99  Buy now!!
Nachtmann Punk Ruby Tumblers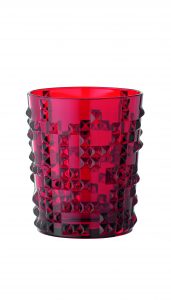 The Nachtmann Punk Ruby Tumbler is perfect for special occasion spirits or personalized cocktails whipped up on Valentine's Day. The romantic ruby hue of the tumbler, along with the studded details embody the vibes of the holiday. The graphic studded pattern mirrors design seen in recent runway collections by Valentino, Saint Laurent, and Miu Miu. The collection was designed by Anke Buchmann, a student at Central St. Martins, London's leading art school, and, naturally, the birthplace of punk.
$19.90   Buy now!!
WHIMZEES Hedgehog Dental Chews  
Nobody wants bad breath on Valentine's Day – even your dog! WHIMZEES Hedgehog is a fan-favorite shape, with knobs and grooves that help remove plaque and tartar as they chew. They're loaded with fiber to help polish teeth, vegetarian, grain-free, gluten-free and of course, help prevent bad breath! Don't forget the best Valentine out there this year – your furry best friend!
$16.15 for a pack of six  Buy now!!
Arm & Hammer Pet Fresh 2x Carpet Cleaner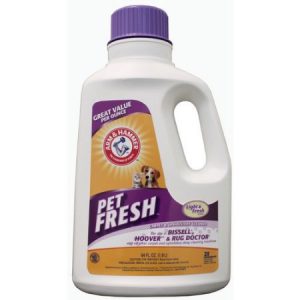 Pet lovers can keep their homes smelling pleasant and clean with Pet Fresh Arm & Hammer Carpet Cleaner. This product is specifically designed to leave your home always smelling fresh and free of pet odors. This Arm & Hammer cleaner is formulated with baking soda that will eliminate pet smells while cleaning rugs and upholstery. It is safe for use in all types of deep cleaning machines, including those made by Bissell, Hoover and Rug Doctor. This 2x pet carpet cleaner is color-safe and built to be tough on pet stains. Enjoy your pets and maintain a clean and sanitary living space with the use of this product.
$13.94  Buy now!!
TapHanger 
TapHanger™ is a brand new super easy way to hang picture frames. The simple device hangs frames on walls in about one minute – no tools needed and no wall damage.
$12.99 Buy now!!
Zoo Supply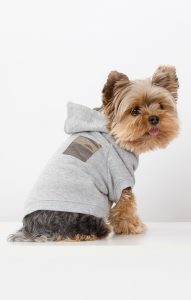 Zoo Supply has taken the celebrity-favorite styles of Z Supply pullovers, hoodies, and Tees to craft pup-friendly looks in their signature fabrics such as camo hacci knit, sno-yarn jersey, and baby french terry.
The Zoo Supply line benefits Barks of Love, a non-profit organization out of Orange County, California, that aims to decrease the number of euthanized dogs by finding them the perfect  families through adoption, fostering and rehabilitation efforts.
$12.00 – $20.00  Buy now!!
Streamline 
Start Valentine's Day off hot with the Emo-Gee! Love Mug from Streamline. This ceramic iconic mug is not only cute but also the perfect way to start any morning. The perfect gift to show your coffee and tea fanatic you care!
$10   Buy now!!
Twist and Seal's Cord Protect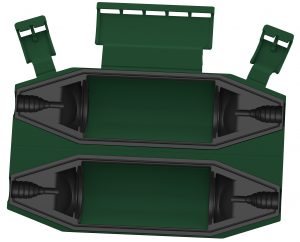 The Cord Protect offers heavy duty extension cord protection for home and garden use. It is uniquely designed to protect electrical cord connections in wet conditions. It has never been easier to protect your outdoor extension cords from rain, sprinklers, melting snow and poolside splashing. Keep your outdoor extension cord connections dry and your lights on!
$8.99  Buy now!!
Arm & Hammer Pet Fresh Dry Carpet Cleaner
Arm & Hammer™ Pet Fresh Dry Carpet Cleaner makes pet-friendly homes feel like new. It helps absorb allergens and pet odors while breaking down stains. The cleaning particles act like sponges by absorbing messes left by pets, and don't leave wet spots.
$7.94  Buy now!!
Pine Mountain ExtremeStart Firestarter  
The compact ExtremeStart Firestarter allows you to quickly and easily light a fire indoors or outdoors. Best of all, it's mess-free and burns for 20+ minutes. Nothing creates a more authentic, welcoming and romantic ambiance than snuggling up by the fire with those you love most. Or, turn up the heat on the grill (and in your relationship) with a meal prepared with your Valentine in mind. They'll appreciate the thought and effort put into meal prep and starting a fire is easier than ever with the ExtremeStart Firestarter.
$4.88 Buy now!!
Freshpet® Dog Joy® Turkey Bacon – Dog Joy® Treats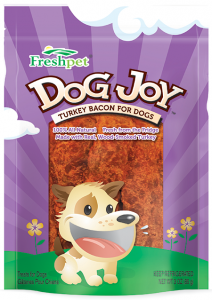 Smoked to perfection, these all natural turkey bacon treats are an absolute favorite of pups everywhere. Made in the USA
$4.79 Buy now!!
Tell It Well Cards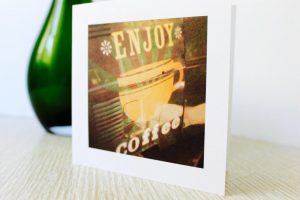 Our stories are the heartbeat of our lives. Stories inspire us, create connection, and build the framework of our lives and businesses. From our friendships, family, and romances to our hobbies and work, we all want beautiful images that capture the moments of our lives and help us express our feelings. Tell your story with their original line of photo greeting cards. Each card is 4 x 4 square (polaroid size) and is printed on sustainably sourced and recycled paper that is certified by the Forest Stewardship Council. 10% of sales will go to provide small business microloans to women in poverty in the US and around the world.
$4.00-$20.00 Buy now!!
Calamity Ware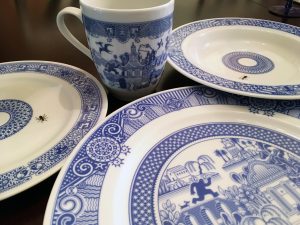 Add delight to a dinner-in with your sweetheart this Valentines! Gobble up a home cooked dinner on Calamityware eye-catching porcelain-ware full of fun hide and seek pictures to get ready, get set and go eat. Set your table with a whimsical and clever spin on the traditional looking porcelain serving-ware unexpectedly decorated with scenes of sea monster creatures, giant robots, frogs, Sasquatch and more worked into the designs! Encourage the lighter side of conversation with a fun-filled experience with Calamityware! . Find the most unique gifts online to turn a frown upside down!
Prices Vary  Buy now!!
DotComGuy – Direct-to-consumerApp 
Tech support in Southern California will never be the same. Southern California consumers now have access to high-quality tech support for their smart home and business for up to 40 percent less than Geek Squad. DotComGuy, available in Los Angeles, Orange, Ventura, Riverside, San Bernardino and San Diego counties, is radically changing the status quo by combining a powerful network of fully vetted tech professionals with the speed and ease of an app. Customers will get help at their home or office in three hours or less.
This is so simple:  DotComGuy is available from your smartphone, home computer or other online device. Simply access the website. There's nothing to download. Then, just click on the picture of the problem device, select a service and enter your zip code. You'll immediately get a quote. Then you'll enter your credit card information, but you won't be charged until the job has been completed to your satisfaction.
Various Prices  Buy now!!
**All images courtesy of respective companies.