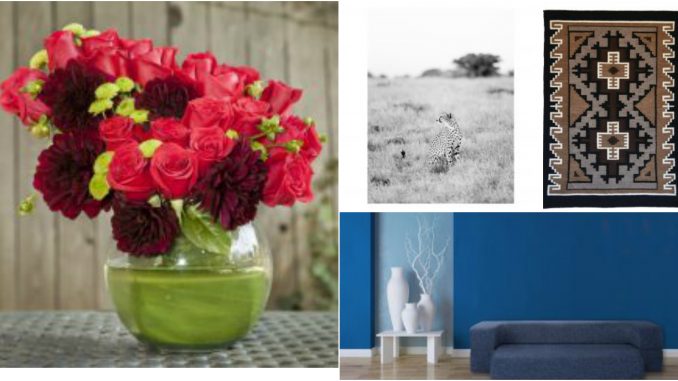 All items sorted from most to least expensive.
LE REPAS DES AMOUREUX (The Romantic Dinner) by artist Marc Chagall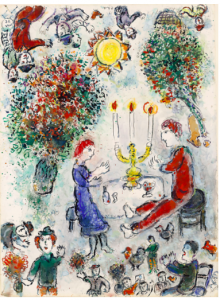 Le Repas des Amoureux (The Romantic Dinner) Signed "Chagall" Circa 1980 – Gouache, watercolor, India ink, pencil and chalk on paper
Amongst the twentieth century's most groundbreaking and best loved artists stands the incomparable Marc Chagall. His dream-like visions of love, camaraderie, and happiness continue to resonate; his brightly colored paintings remain a joy to behold.  In Le Repas des Amoureux, Chagall presents a vivid narrative of both romantic and neighborly love. A young couple is depicted, seemingly in prayer, at a dining table in the center of the composition. All around them, Chagall has infused the canvas with joyous figures who appear to float above and around the scene; along the upper border, these figures are painted upside down, strengthening the impression that the community has surrounded this young couple with support and affection.
$1,850,000 Buy now!!
MARBLE STATUE OF VENUS AND CUPID by Antonio Frilli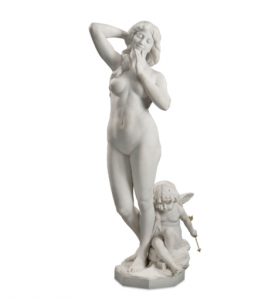 Venus and Cupid – Marble- Inscribed "A. Frilli, Florence, Prof. F. Saul & Bigon" the base.
An enticing nude Venus strikes an unabashedly coy pose in this remarkable marble sculptor by Antonio Frilli. Her sinuous contraposto pose accentuates her full feminine curves, heightening the lighthearted beauty of the legendary figure. Her winged infant son Cupid rests on a stone at her feet, clenching a golden arrow and seeking comfort from his mother.  The charming image lends a human element to its mythological subjects, highlighting the tender affection between a mother and her child.  Establishing his private and exclusive atelier in 1860, Florentine sculptor Antonio Frilli enjoyed great success during his lifetime, specializing in marble sculptures for both public commissions and private customers.  His highly sought after works rarely appear at auction, making this incredible marble a true prize.
Late 19th Century – 68" high x 24" wide x 27 1/2" deep
$124,500 Buy now!!
Native American Weaving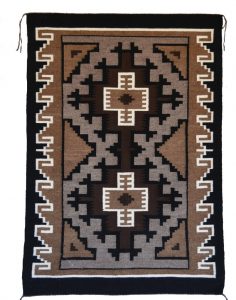 Give a bespoke gift seeped in tradition with this handcrafted Native American weaving. Designed by a Navajo artist from the Two Grey Hills region using an upright loom with all-natural colored wool in warm gray and deep browns.
$600.00 Buy now!!
Big Chill's Pro Microwave in Cherry Red 
The Pro microwave combines modern performance with contemporary design. Unlike other microwaves on the market, the Pro Microwave brings color to the kitchen with 12 standard color options and is also offered in over 200 custom hues, which allow it to be adaptable to a wide range of spaces. Additionally, the product features:
A stainless steel body
1200 watts of cooking power
Non-sensor reheat, cook, and defrost cycles
A recessed glass turntable.
Sensor cooking
And can be ordered with or without legs
$595  Buy now!!
PIQS Virtual Touch Projector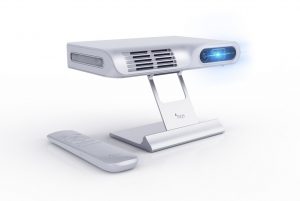 Project anything, practically anywhere with perfect clarity! Bring a party to life by sharing videos and pictures. Throw them on your backyard wall, or better yet on a rooftop deck and control it all from your phone. PIQS also lets you watch home movies and play your favorite video games on a giant screen – your living room wall or maybe your bedroom ceiling. While it's perfect for home entertaining, it's also a powerful business tool, helping you get ahead at the office with sharp, interactive presentations.
$549  Buy now!!
Infinite Rose Heart
The Infinite Rose Heart is the ultimate token of love and appreciation, made with the World's Finest Infinite Roses. Infinite Roses are real roses that do not require water and maintain their beauty for up to a year. So stunning are the Infinite Roses that they cannot be told apart from their fresh counterparts.
Available in two sizes (Medium and Large) and Infinite Roses in three colours (Red, White and Pink).
$500 – $975  Buy now!!
CouchBed 
Comfortable, cool-gel memory foam mattress with the functionality of a bed and a couch
Memory foam fixture doubles as comfortable lounge sofa and mattress.  Features standard Twin (26" x 75" x 20") and Queen (48" x 80" x 20") sizes for optimal sleeping convenience.  Ample seating space and back support offer great comfort for studying, playing video games and lounging.  Sturdy design serves as platform base, with no need for a box spring or stand support.  Made with CertiPUR-US® certified, environmentally friendly materials safe for children and pets.  Infused with cool-gel for optimal sleep temperature.  Washable, interchangeable covers make cleanup easy, in case of spills or stains.  10-year warranty included.  Free shipping available.
$399   Buy now!!
Render Loyalty 
Fine art film photography of endangered species by acclaimed wedding photographer KT Merry. A portion of each sale goes to organizations fighting for threatened species conservation such as Lewa Wildlife Conservancy (LEWA) and The David Shelfrick Wildlife Trust (DSWT). Give a gift that gives back.
Starting at $350  Buy now!!
Epson Expression Photo HD XP-15000 Wide-format Printer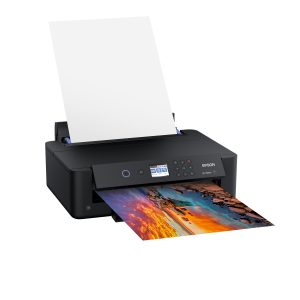 Take photo printing to new levels with the Expression Photo HD XP-15000 wireless wide-format printer, delivering brilliant, pro-quality borderless prints up 13″ x 19″. Individual 6-color Claria® Photo HD Inks — with all-new Red and Gray inks — offer a wide color gamut and enhanced black-and-white photo printing. The large, 50-sheet rear specialty tray makes printing pro-quality projects easier than ever before — even on cardstock. And, with auto 2-sided printing, a 200-sheet front tray and convenient wireless connectivity, printing stacks of documents is a breeze. Get all this, in a compact printer that's 30 percent smaller than its predecessor.
$349.99  Buy now!! 
Little Free Library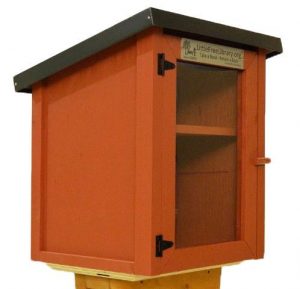 This red, two-story Little Free Library book exchange box is an excellent gift for the book-lover in your life. Perfect for books of all shapes and sizes, this Little Free Library will be a tasteful, picturesque addition to your neighborhood. Plus, its trusted Amish construction and slanted, black metal roof (which prevents rain and snow from accumulating) will protect the books inside.
$339.00   Buy now!!
Pink Bink
The Pink Bink is a durable mobile media table that is perfect for everything from getting work done at the couch or even lounging by the pool.    ​At 25 lbs, Bink is light enough to move anywhere – inside or out since its UVA/B protected. ​
In its special pink hue, Pink Bink was specifically designed to support breast cancer research, with proceeds from its sales going back to City of Hope, specifically earmarked for breast cancer research and treatment. It is a great product for a great cause, and being pink, it ties in nicely with Valentine's Day or for that special someone who loves pink!
$299 with proceeds going back to City of Hope  Buy now!!
Honeywell True HEPA Allergen Remover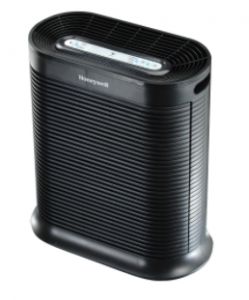 Unsure of what to get your health and wellness-obsessed Valentine that already has all their favorite workout apparel? The Honeywell True HEPA Allergen Remover is designed for extra large room, while still looking sleek and not taking up too much space. The filter effectively captures up to 99.97% of microscopic allergens, reduces odors, VOCs and certain germs.
$259.99  Buy now!!
Tracy Glover Studio Products – Wrap Decanter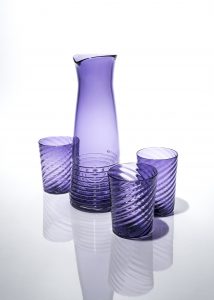 This elegant piece can be used to decant your favorite beverage and is made to be paired with the End of Day Cups (sold separately). It can be made in any of the cup colors. Ten percent of the profits from these products will be donated to The One America Appeal https://www.oneamericaappeal.org/ to help those who have been affected by catastrophic hurricanes throughout the US, Puerto Rico, and the US Virgin Islands.)
$250.00  Buy now!!
Dooney & Bourke Alto Notebook
The classic Alto Notebook showcases exceptionally beautiful Italian leather with a rich matte finish and a patina that grows even more beautiful with time.
$168.00 Buy now!!
Infinite Rose Quartet
The Infinite Rose Quartet is made using our exclusive Infinite Roses – real roses that last up to one year, and do not need any water. They cannot be told apart from their fresh counterparts. This arrangements is made up of four Infinite Roses, in a single colour (or up to four colours free for you to choose from) and arranged in a bespoke-made, black crystal bowl. The Infinite Rose Quartet comes in a black, luxurious gift box. Infinite Roses do not require water and maintain their beauty for up to a year.
$165  Buy now!!
Scarlet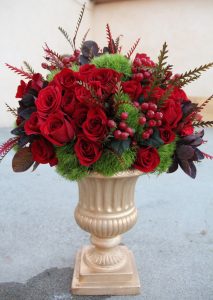 Red roses, coffee bean in gold urn
$152.99  Buy now!! 
Swiss Diamond – XD Nonstick 2 Piece Set: Fry Pan Duo
With the new Swiss Diamond XD nonstick coating, double actually means less trouble. This Swiss Diamond Fry Pan Duo is a trusty kitchen staple that combines two of our top-selling skillets – the 9.5 inch and 11 inch fry pans. From a succulent steak to a simple cheese omelet, these pans provide excellent results, every time. The revolutionary new XD coating is reinforced with 20 percent more diamonds than our previous Swiss Diamond HD coating, providing years of trouble-free cooking and easy cleanup.
$149.99  Buy now!!
Amore
Sexy red roses and dahlias in a glass bowl make this arrangement a show stopper!
$129.95  Buy now!! 
**All images courtesy of respective companies.