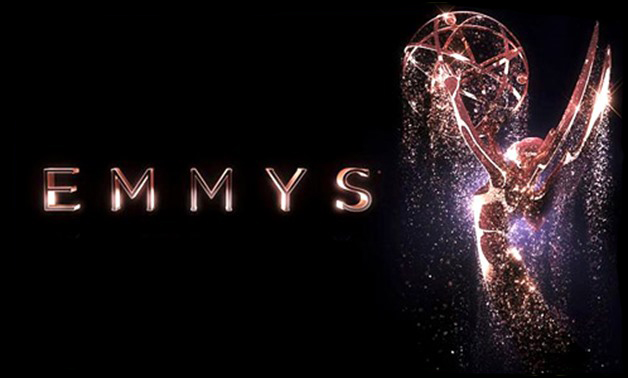 The critiquing of red carpet fashion is definitely subjective.  What one may deem a fabulous fashion moment could easily be another's worst couture nightmare. The morning after a big award's show or gala, I like to sit with my laptop, sip my coffee, and scan the web to read what the fashion critics are saying in their either glowing or, more often than not, utterly scathing fashion reviews.  One of my faves is to stalk my friend Mauricio Padilla's Facebook page as, each season, he posts the most unbelievably hysterical fashion commentary during the awards show in real time.  Below is one of the tamer of his red carpet assessments of last night.
I don't at all pretend to be the arbiter of elegance or the most insightful, discerning or sophisticated tastemaker on the planet, but I do know what I like and what I don't like.  So here are my picks for the best and the worst fashion from the Emmys 2017.
THE FABULOUS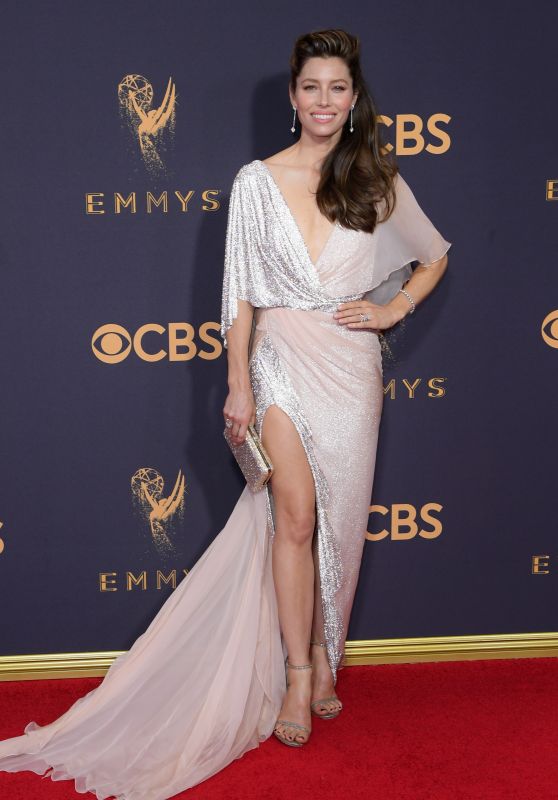 Jessica Biel in Ralph & Russo.
 Jessica's stylist Rob Zangardi hit it out of the park with this thigh high sparkling number!  She is my pick for the Best Dressed of the evening.
Zoe Kravitz in Dior
I adore this fabulous multi-colored fringe gown.  She looks elegant and edgy at the same time.
Yara Shahidi in Prada
Yara positively glows in this beige tulle custom gown with blue sequin appliques.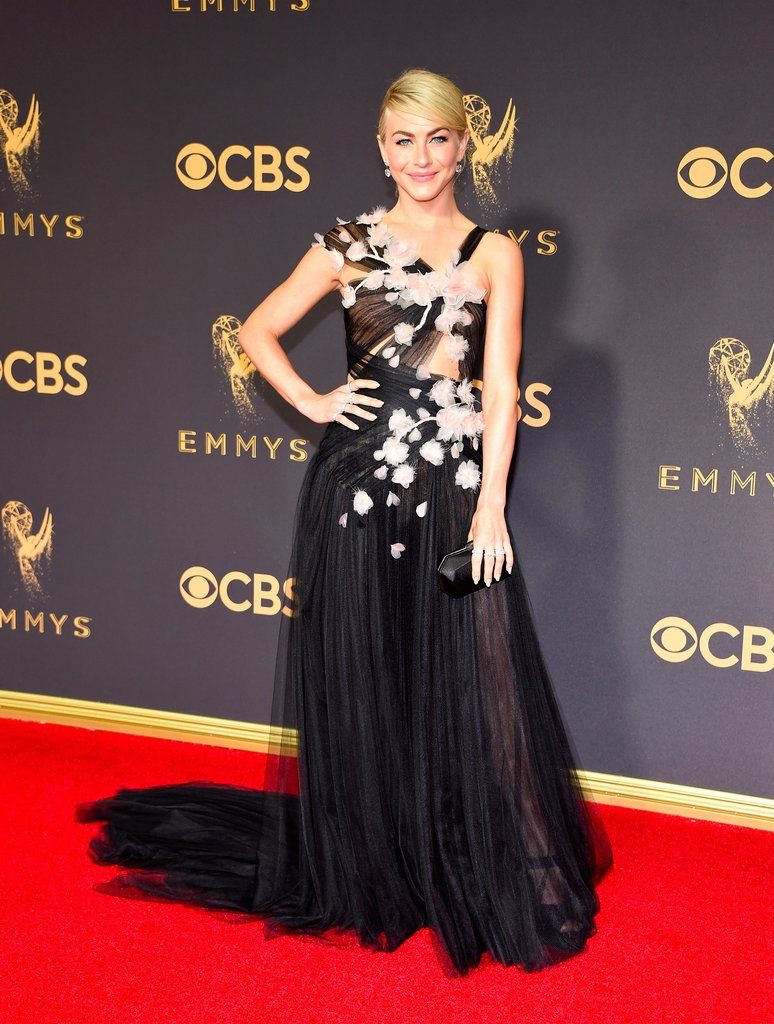 Julianne Hough in Marchesa
Tulle was trending last night, and Julianne definitely did it right.  This cut out gown is both sexy and sophisticated.
Nicole Kidman in Calvin Klein
Nicole can do no wrong in my eyes when it comes to her fashion.  I loved the simplicity and elegance of this beautiful tea length dress.
Laverne Cox in Naeem Khan
Trans is beyond beautiful and Laverne slayed yet again in this stunning slate grey beaded number.
Leslie Jones in Christian Siriano
The Saturday Night Live star sparkled in this incredibly sexy beaded and sheer gown.  Great gams girl!!
Shailene Woodley in Ralph Lauren
Sometimes, less is more and she proved it in this silk velvet gown with plunging neckline.  I may have chosen to add a beautiful lariat necklace to complete the look, but I do admire her choice of elegant simplicity.
THE WTF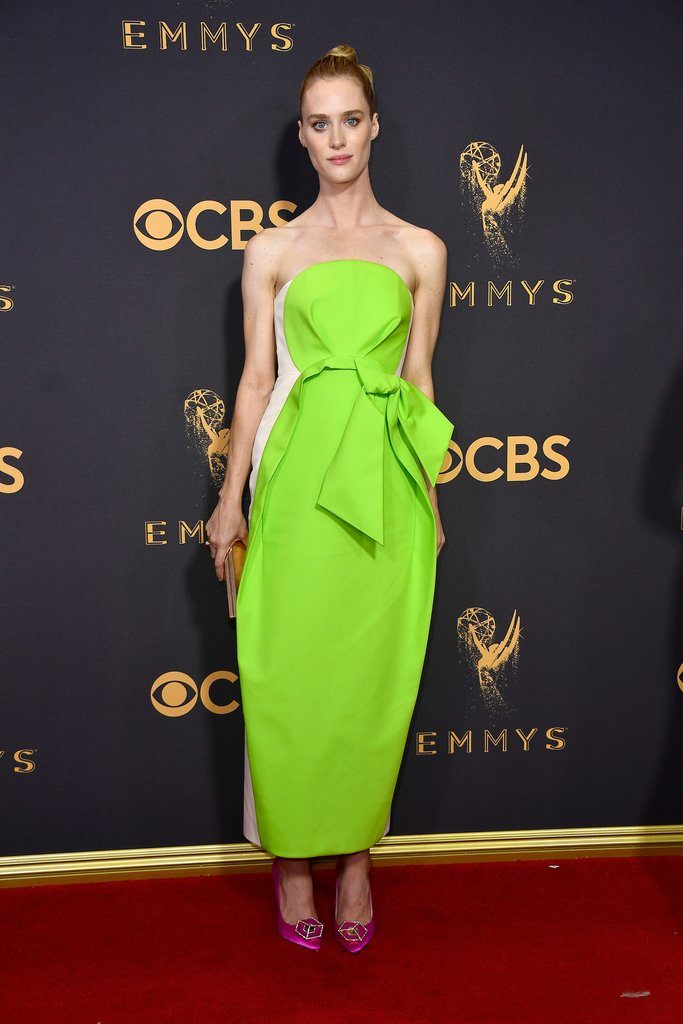 Mackenzie Davis in Delpozo
The Black Mirror star made a really bad call with this dress.  It's totally ill fitting and florescent green, in general, is just not a sound red carpet choice.   I do love her Nicolas Kirkwood fuchsia heels though.
Sarah Paulson in Carolina Herrera
I adore Sarah Paulson… I really do… And, she was on many a fashion critic's Best Dressed list for her choice of gown.  However, if I were playing a game of word association, the first thing that would pop into my head when describing this silver paillette ridden Carolina Herrera number is a steaming hot pan of freshly popped Jiffy Pop Popcorn… Honestly, tell me you don't see it now too…
Sarah Hyland in Zac Posen
Sarah… note to self… You weigh, at the very most, 105 pounds soaking wet.  And you are wearing a gown which full exposes your midriff. Wearing Spanx will do absolutely nothing for your body anyway, but if you must wear them, go for a flesh colored undergarment and not black under a red dress as your Spanx will undoubtedly peak out from under your gown when you take even a single step…  Just saying …
Shannon Purser in Sachin & Babi
As a woman with curves, I completely understand the challenge of finding a gown that looks great on you when you are not a sample size. However, that being said, the Stranger Days star could have done without the insect conservatory on the front of her dress.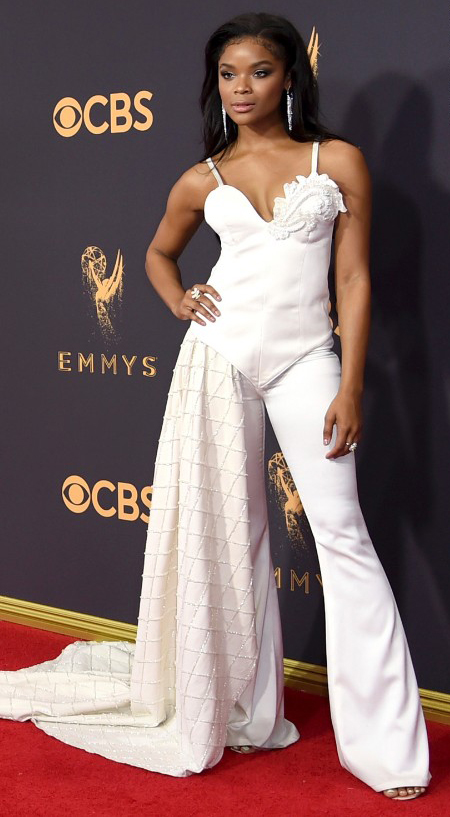 Ajiona Alexus in a Jumpsuit with Train
Ummmmmmm…. No… Just no…
Tessa Thompson in Rosie Assoulin pleated lurex gown
Another look on many a fashion critic's Best Dressed List is this pleated, rainbow colored, lurex full length gown.  However, for me, it brought back many a childhood memory of playing fashion designer with my Light Bright Magic Screen, circa 1977.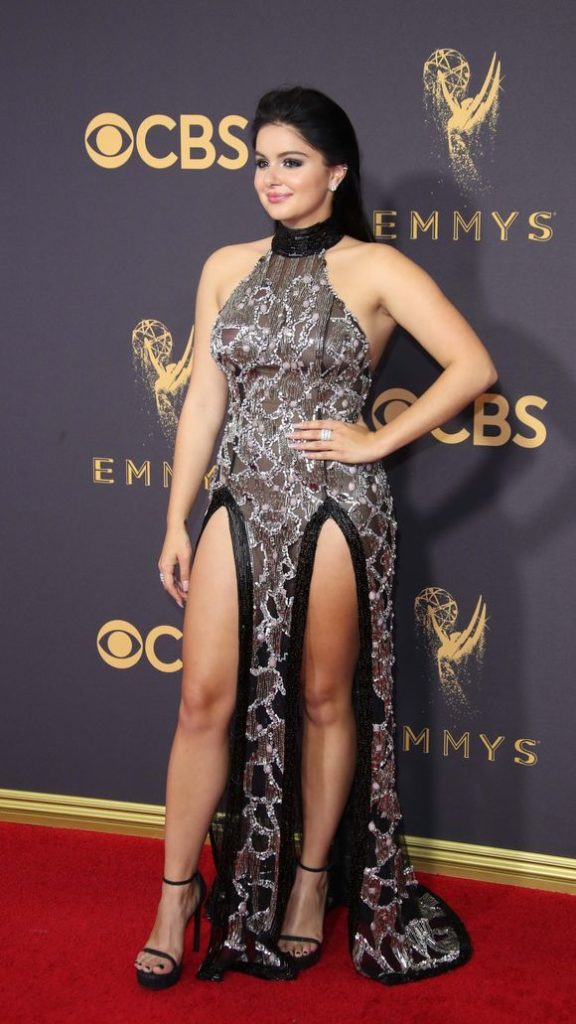 Ariel Winter in Zuhair
Oh Ariel, I know it must have been really hard growing up on a hit TV sitcom.  And you desperately want to be recognized in Hollywood as a beautiful and sexy adult woman.  But wearing a dress like that to the Emmys guarantees you a featured artist spot at Spearmint Rhino, and not much else sweetie.